Parental control programs help limit the time children spend at the computer and also allow you to prohibit access to sites with adult content. And today, there are many such applications for Windows, and not all are equally effective. Even among the premium quality software, there could be more functional and high-quality programs. So below, we will pay attention to the most worthy options, eliminating the need to independently look through numerous Windows apps in search of suitable utilities.
Qustodio
There is a 30-day trial period to test the program. But to activate it, you will have to provide payment details.
If you like the program, the monthly subscription costs $55 for five devices, $97 for ten, and $138 for 15.
YouTube control.
The parent panel is accessible from any device.
Web filter with three dozen categories.
Advanced features for monitoring screen time.
Qustodio is one of the best apps worth spending on a subscription. It allows you to create different profiles on the same device, which is very convenient when children of different ages are in the family. After all, a filter for a 16-year-old boy can't be the same as one for a 6-year-old girl.
Bark
Monitors over three dozen social channels – social networks, video hostings, etc.
The app uses artificial intelligence that recognizes emojis and slang and controls keyword tracking.
There are extensions for Edge and Chrome.
There is no limit on the number of connected devices.
You can try the 7-day Premium to decide if the app is suitable. If so, Premium will cost $14/month, but there is also an option with slightly reduced functionality Bark Jr. which will cost $5/month. Unlike other parental control apps, Bark is geared toward controlling social media. And the device does a great job of keeping kids safe from bullying in chat rooms or viewing unwanted content.
When restricting the work of individual programs on the smartphone, its functionality is preserved. So, while you can still make and answer phone calls, parents know their child will be watching YouTube on time. By the way, the creators of Bark recently rolled out a significant update to the utility for Windows, significantly expanding its functionality.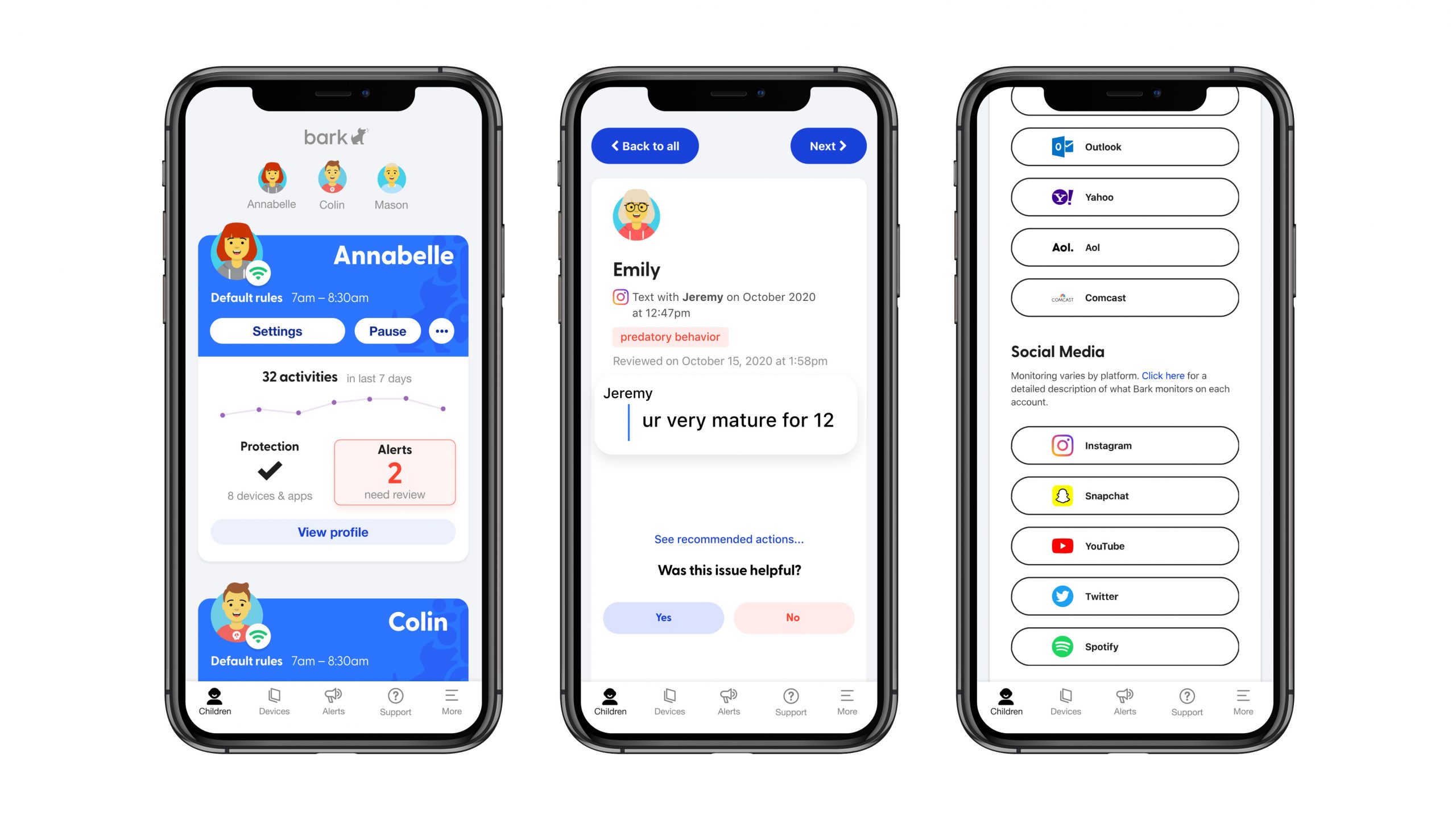 Mobicip
There are three subscription plans – Lite, Standard, and Premium. They cost $3, $5, and $8 for a month of use, respectively. And each plan has a 7-day trial to evaluate the program and the selected rate.
Web filter for 18 categories.
Monitoring social media activity.
Monitoring and adjusting screen time.
The program pleases with flexible screen time settings, allowing you to set when your PC is available for work, web surfing, and games. In addition, parents, at any time, regardless of the set schedule, can disable the device through a remote panel.
Norton Family
Flexible web filter settings.
Options for learning remotely.
Secure Internet search feature.
Ability to create an unlimited number of profiles for children.
Norton Family costs $50 per year.
Norton Family's artificial intelligence monitors content, eliminating the possibility of accessing illegal content. Sometimes, a child can request access to a blocked site from their parents if they think it is necessary. Other exciting programs for monitoring children include Net Nanny (from $3.33 for 1-20 devices) and FamiSafe (from $5 a month if you pay for a year).